TPO Installation In North Port, Florida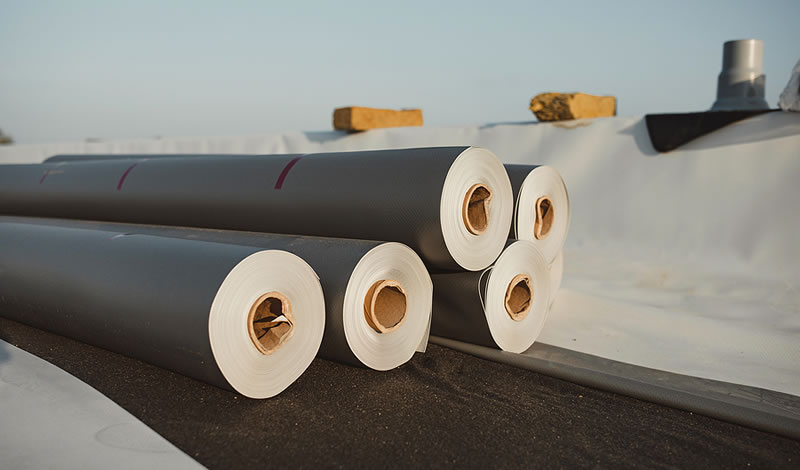 TPO roofing or Thermoplastic Polyolefin is a very durable, single-ply roofing membrane that has grown from just having a tiny market share to quickly becoming one of the most sought after flat roofing systems on the market for both flat roofed homes or commercial buildings.  TPO makes up more than 50% of all single-ply flat roofing materials currently sold on the market.  It's a game changer for flat roofs and it's not going away anytime soon.
Tropical Roofing Services LLC is a full service, licensed and insured roofing contractor based out of Fort Lauderdale and serving the surrounding areas.  We specialize in TPO flat roofing systems for flat roofs on both residential and commercial structures.  We can complete new TPO roofing installations on new construction, TPO roof replacement, and also repairs for TPO roofing systems.
TPO Or EPDM What's The Difference?
Both of these roofing materials are used on flat roofs but what's the difference and is one better than the other?
TPO roofing membrane is more energy efficient.  It's light color works to reflect away sunlight and it can actually help to reduce electricity bills when it comes to cooling your building in the hot Florida weather.
TPO roofing membrane offers more puncture and tear resistance than traditional EPDM roofing systems making it a more durable option.
TPO roofing membranes are easy to install and the seams can be welded which makes repairs easier.
TPO roofing membrane has shown that it has better dimensional stability than EPDM, especially in a warmer climate.  EPDM rubber roofing is more likely to shrink over time which can cause many different problems with roofing systems.
TPO Roofing System Repairs
Do you have a TPO flat roof that has begun to leak or has suffered damage in a recent storm or weather event?  The team at Tropical Roofing Services is experienced with repairing TPO roofing the right way.
We can help locate leaks and troublesome areas and come up with a solution for a permanent repair.
*TPO Roof Repairs are subject to a minimum fee for callouts and dispatching one of our roofing specialists.  Give us a call 555-555-5555 and we'll discuss your particular repair needs and what the associated costs might be.
We realize that you've got many choices when it comes to choosing a roofing contractor to install TPO Roofing on your Fort Lauderdale home or building. We want you to know we understand and appreciate the commitment you are about to make to your home and we take it very seriously. When you choose Tropical Roofing Services LLC you're choosing a partner in making your home a better place.
If you'd like to schedule your TPO roofing estimate please give us a call at (954) 599-1785 or fill out our contact form and we'll get right back to you.